Tanks vs Aliens is a real time strategy video game developed by VR Features and published by K Bros Games. The game was released on 25 May, 2017 via Steam foe Microsoft Windows and Mac OS X.
About This Game:
Hordes of alien tanks have flooded the streets, spreading chaos and terror everywhere they go. You're the only one who can save humanity! Explore the world of futuristic tank battles in a brand new real-time strategy and base defense game.
Features:
* Complete 30 brain-twisting levels
* Utilize various strategies to achieve the top result
* Explore 7 game modes
* Unlock 8 different tank classes
* Destroy enemy tanks and bases, collect credits
* Upgrade your tanks
The year is 2152. The times of Proxy-wars, when autonomous tanks and robots, remotely controlled by pilots have been fighting each other on behalf of countries have finally ended.
Humanity is celebrating the anniversary of the Millennium Peace Pact (MPP): a special agreement between countries that forbids any wars. The world is governed by corporations on the bleeding edge of innovation and research.
Military robotic vehicles and tanks have been returned back to their hangars, and conserved by RobX: the most powerful technology corporation, and the leader of military vehicle construction. However, according to the MPP, RobX is still responsible for maintenance of the machines.
Suddenly, an asteroid strike hits the planet. A week later, the tanks and machines, covered with an unknown organic substance go out of control, attacking cities and villages. Now, humanity's only hope is RobX, as the company is assigned by the international committee to handle the crisis.
You are one of the few remaining tank pilots, a veteran of the past wars and experienced soldier, assigned to the company service to give a hand to Talira Stone (charming CEO of RobX) taking care of the crisis using the RobX tanks remaining under your control.
Destroy Mutars (how they've been named by media), set towns and cities free, and use the artificial intelligence K.O.R.B. in order to find what kind of organisms have taken over the RobX robotic tanks and who is mysterious Rogan, a sinister creature behind all of this.
Tanks vs Aliens Game ScreenShots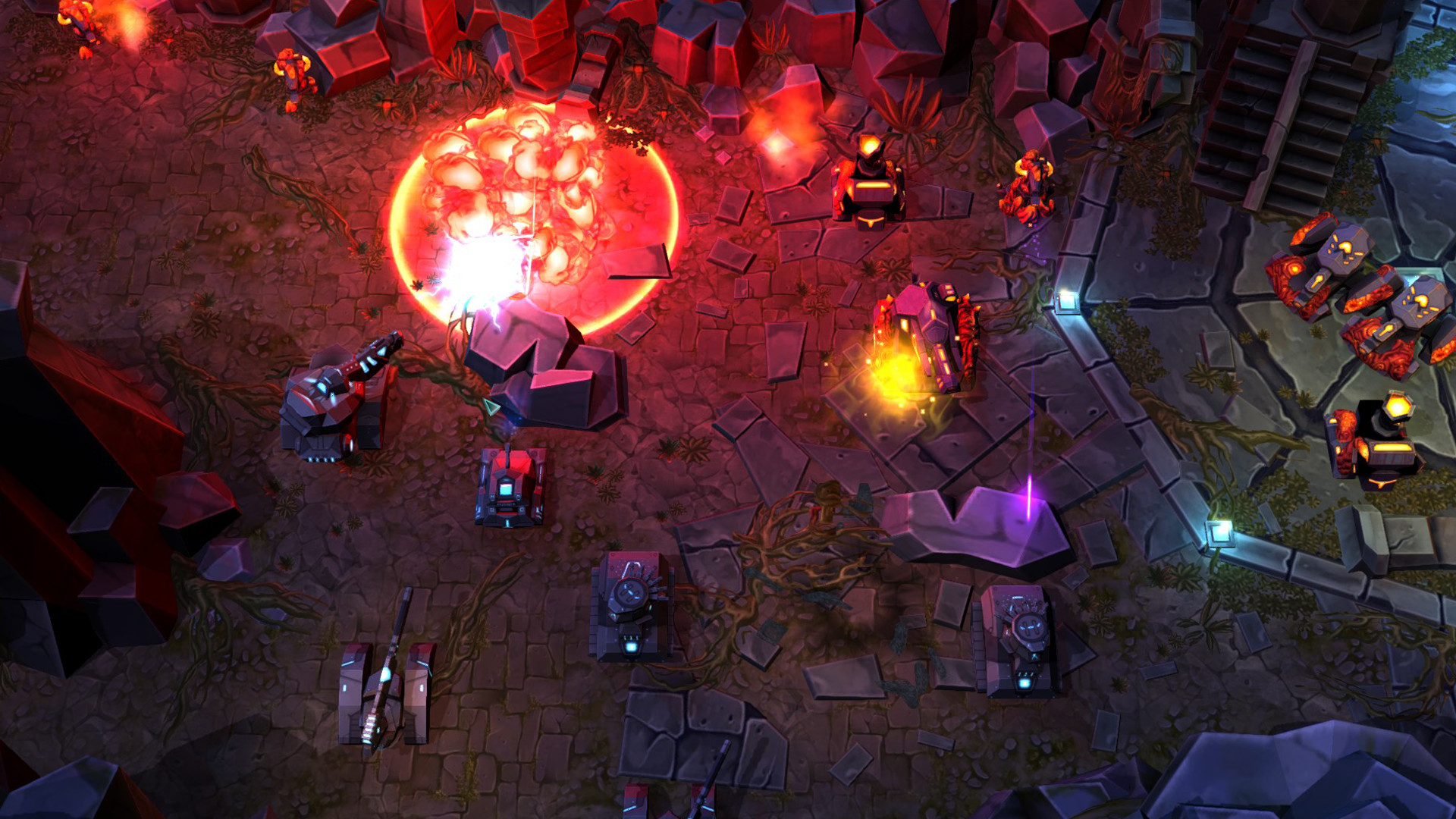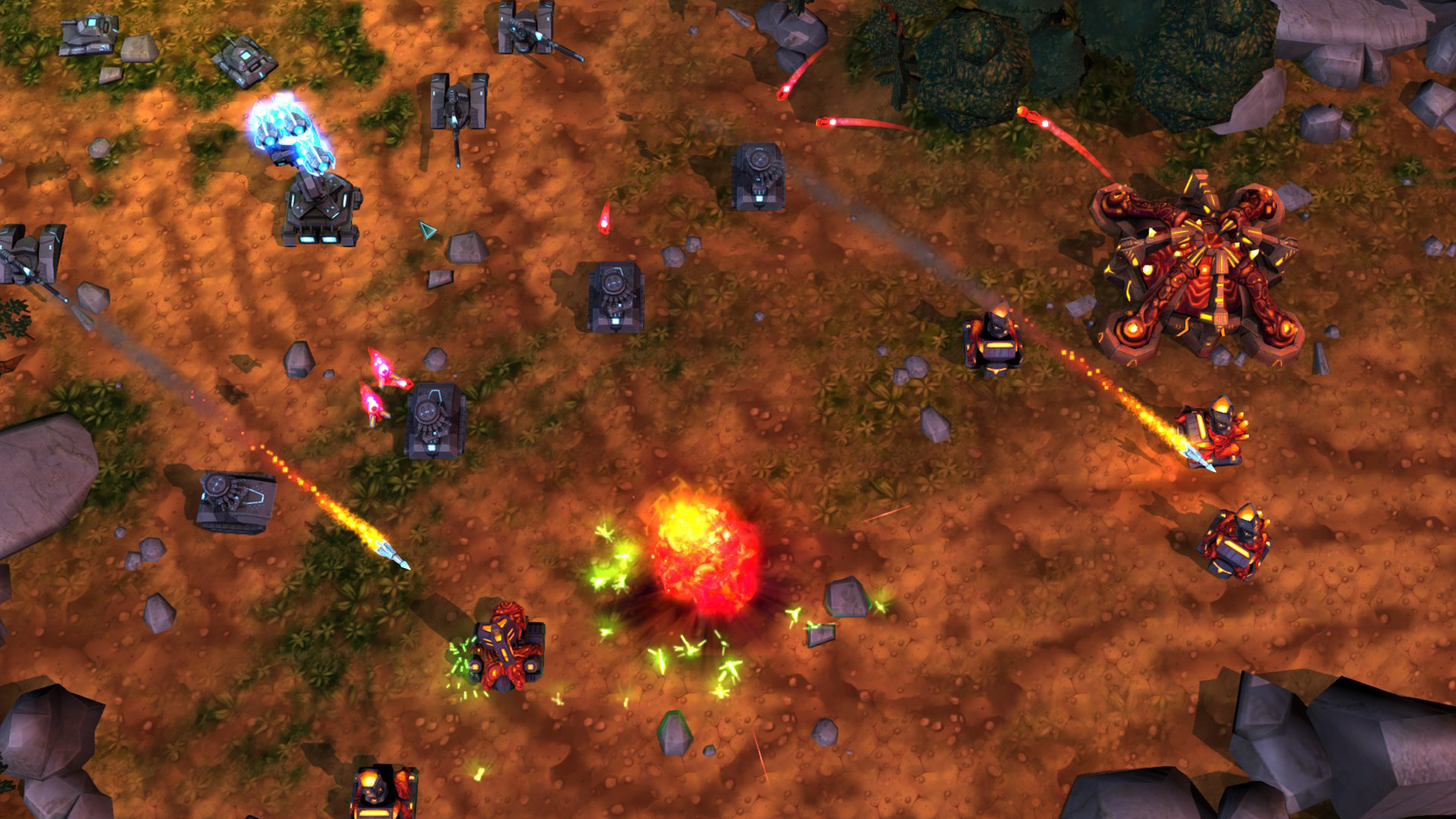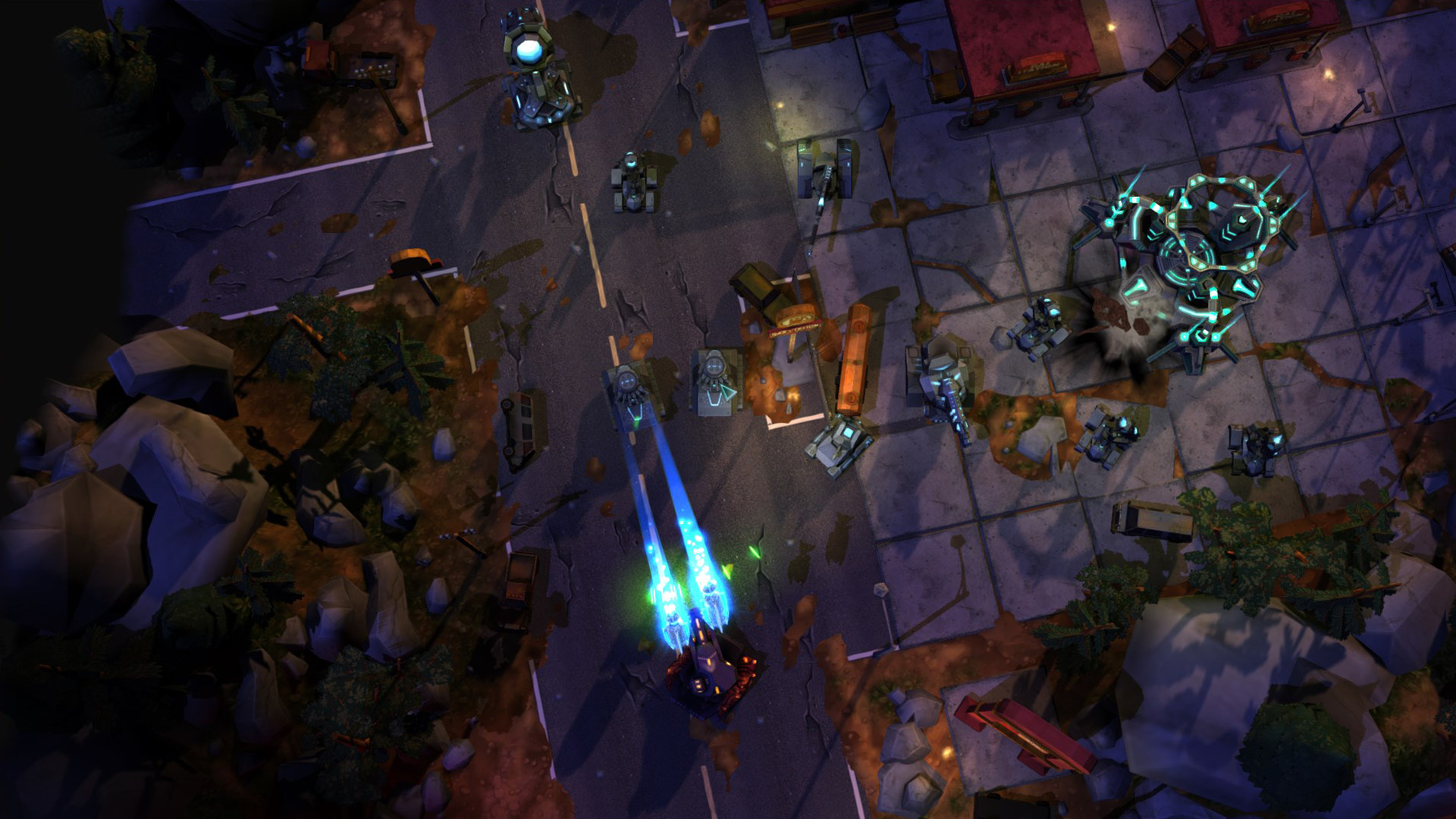 Tanks vs Aliens System Requirements
Minimum:
OS: Windows 7, Windows 8 or Windows 10
Processor: Intel Core 2 or better, AMD 64 X2 or better
Memory: 1 GB RAM
Graphics: Intel HD Graphics 4000 or better
DirectX: Version 9.0c
Storage: 1200 MB available space
Sound Card: DirectX 9.0c compatible sound card
Recommended:
OS: Windows 8
Processor: Intel Core 2 Duo 2.6 GHz; AMD Athlon 64 X2 Dual-Core 5600+
Memory: 2 GB RAM
Graphics: 256 MB (SM 3.0) – Nvidia GeForce 8800 or better, ATI X1900 or better
DirectX: Version 9.0c
Storage: 1200 MB available space
Sound Card: DirectX 9.0c compatible sound card
Installation:
Mount ISO
Install the game
Copy crack from the PLAZA folder
Play!
If you like the game buy it to support the developers
Tanks vs Aliens Download Link
file size: 700.97 MB
Tanks vs Aliens (WIN)
If you're having problems with the download link you need to install or update µTorrent
YOU CAN GET IT HERE
Please don't forget to say thanks, also help us spread our site by share/like/bookmark.
Found broken links? Please let us know. If you also found a link that is unavailable please be patient, we will update once becomes available.