BlazBlue: Central Fiction (BlazBlue: Centralfiction) is a 2D action fighting video game developed by Arc System Works and published by H2 Interactive Co., Ltd.. The game was released via Steam for Microsoft Windows on April 26, 2017.
About This Game:
Combining 2D fighting game and visual novel, the BlazBlue series has been supported by many fighting game fans. The latest installation, BlazBlue: Centralfiction, serves as the ending to the Azure Saga and reveals the truth that has ever been in mystery.
First time in this series, 「Naoto = Kurogane」 「Hibiki = Kohaku」 「Nine = the = Phantom」 and 「Izanami」 appear as playable characters and three DLC characters from the console version –「Es」 from XBlaze series that shares the same worldview as Blazblue, 「Mai Natsume」 from the BlazeBlue spinoff manga, Remix Heart, and 「Susano'o」, the true form of 「Yuki Terumi」– newly join to bring to a total of 35 playable characters!
Introduction of New Systems
[Overdrive]
– Each character can strengthen his/her unique ability for a specific period of time.
– When [Overdrive] is triggered, the Overdrive icon changes into a purple gauge.
– This gauge will decrease over time, and [Overdrive] will end when the gauge depletes.
– [Overdrive] lasts longer if your character's health is low. During activation, the round timer also stops.
– After [Overdrive] has ended, the Overdrive icon will show a number counter. Overdrive can be used again when the number reaches 10.
– The number increases over time or damage taken, but during [Active Flow], it charges much faster.
[Exceed Accel]
– A powerful attack that can be used during [Overdrive] state.
– [Overdrive] state immediately ends upon usage.
– When activated during [Active Flow], the damage and effects are significantly boosted.
[Active Flow]
– Fighting aggressively and landing attacks, or using heat gauge etc. will trigger the [Active Flow] state.
– Enhances the attack power and shortens the [Overdrive] cool time etc. to make fighting conditions more favorable.
BlazBlue: Central Fiction Game ScreenShots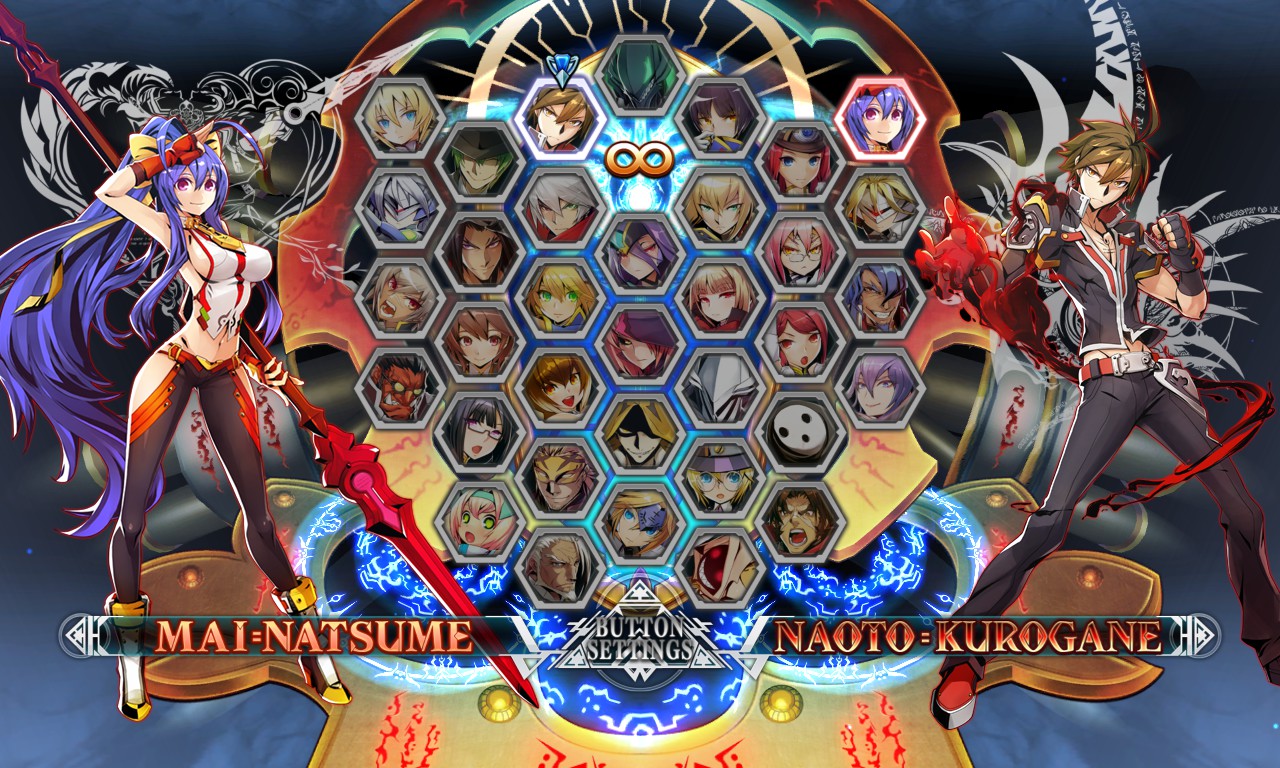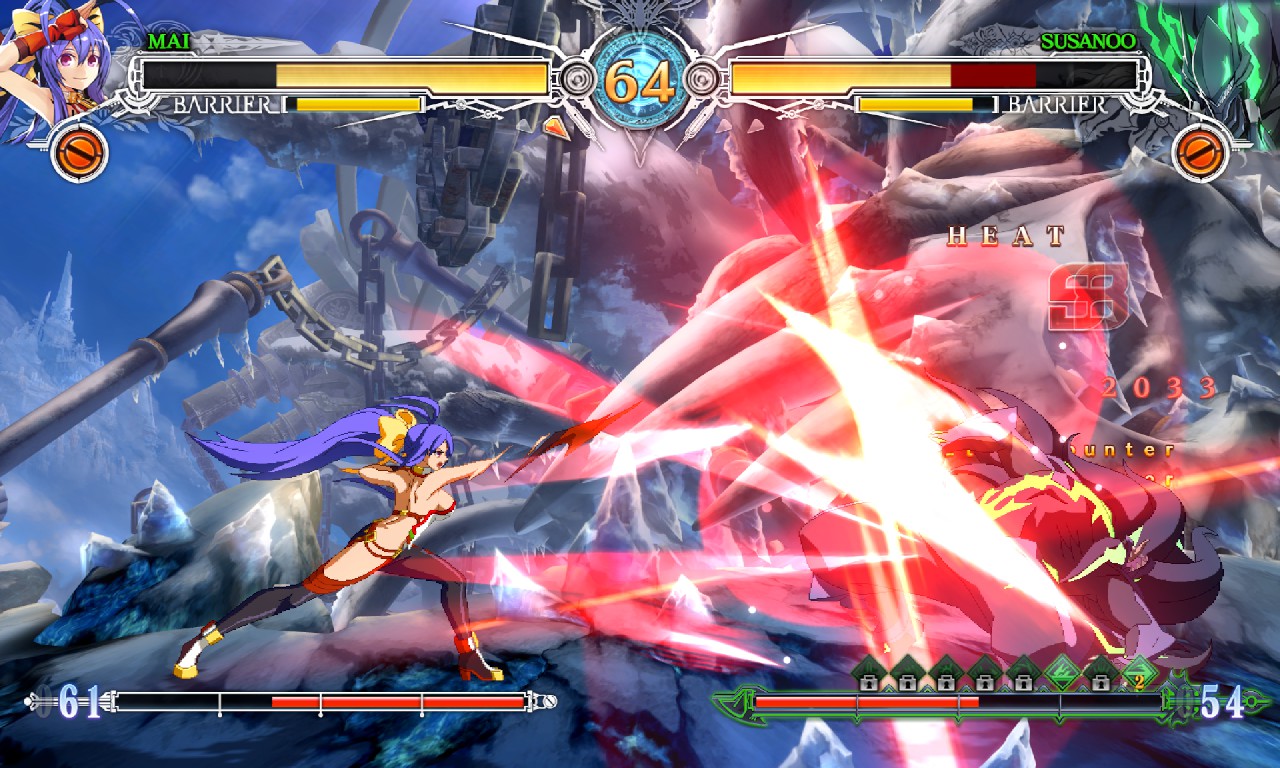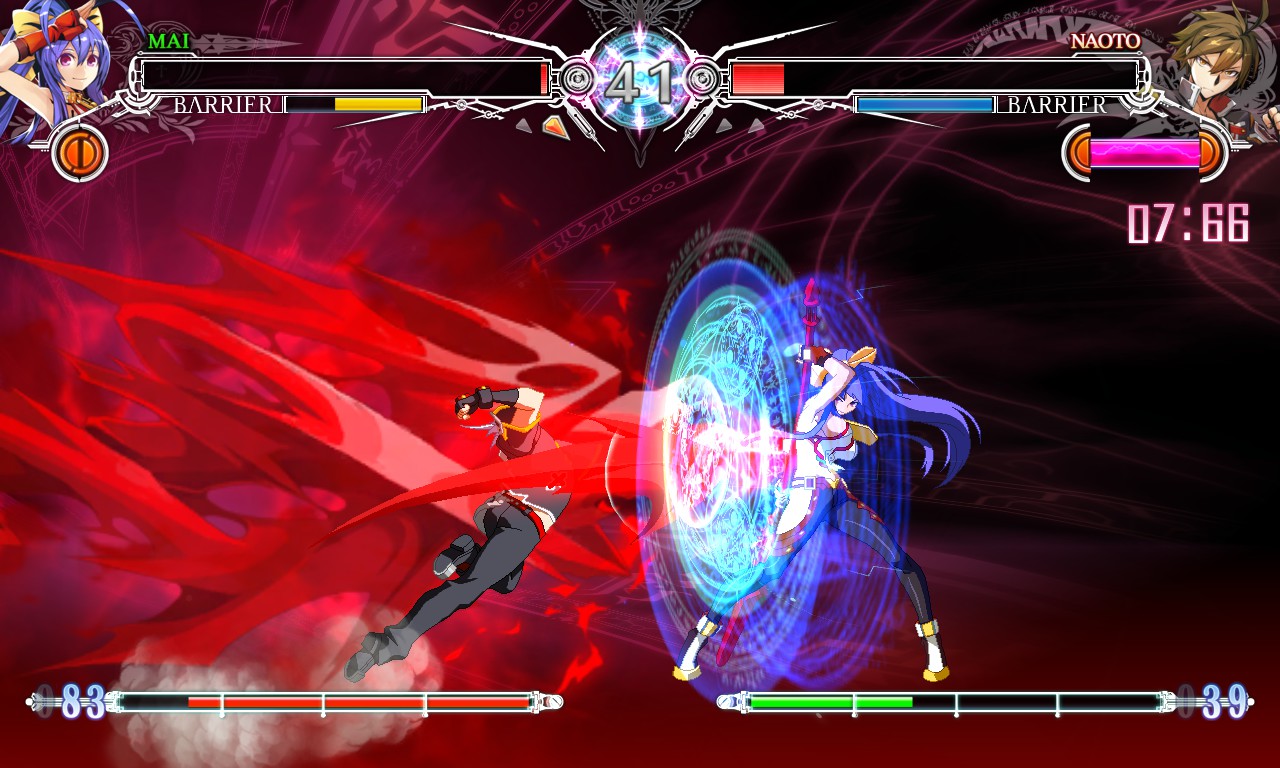 BlazBlue: Central Fiction System Requirements
Minimum:
OS: Windows 7 / 8 / 8.1
Processor: Intel Core i5 / i7
Memory: 4 GB RAM
Graphics: nVidia GeForce 8800 GT or better / AMD Radeon HD3700 / nVidia GeForce GT 650 (Windows 8.1)
DirectX: Version 9.0
Storage: 52 GB available space
Sound Card: Direct Sound
Installation:
Burn or mount the .iso
Run setup.exe and install
Copy crack from CODEX dir to installdir
Play
If you like the game buy it to support the developers
BlazBlue: Central Fiction Download Link
file size: 28.84 GiB
BlazBlue: Central Fiction (WIN)
If you're having problems with the download link you need to install or update µTorrent
YOU CAN GET IT HERE
Please don't forget to say thanks, also help us spread our site by share/like/bookmark.
Found broken links? Please let us know. If you also found a link that is unavailable please be patient, we will update once becomes available.